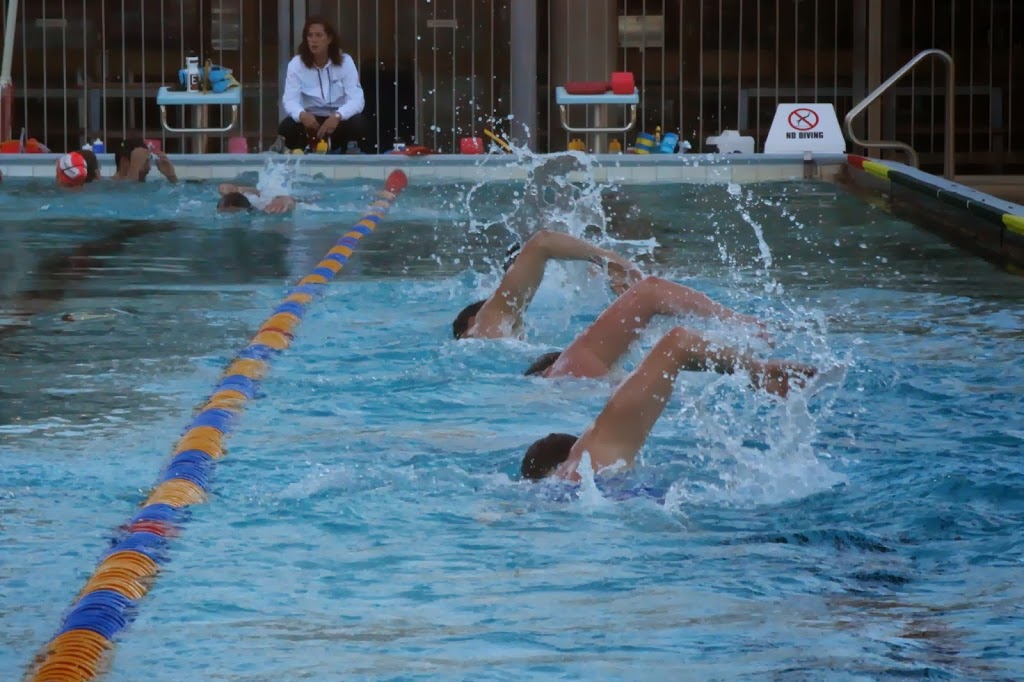 This morning at Masters swim practice, I had the swimmers do one of my favorite freestyle sets:
Quick math tells you that is 2000 and there is no hiding one's aerobic fitness level in a set of that length.
The goal was to pick a base per 100 for an interval, stick with that and remain steady all the way through the set. This makes them get realistic about what their aerobic swimming pace is because if you go out too fast at the beginning, there is usually a slow down as the set progresses.
From a coaches view, a great time to make corrections to stroke biomechanics as the set progresses. Easy to hold good form when fresh, but good form 1200-1400 into a set is even more important. I can see who is good at pacing or who goes out too fast and fades.
A set of this length is a great reference set to use from time to time. Maybe early in the season you can handle the set on a 1:30 per/100 base. With some training, in 3-4 weeks you may try it again one of two ways: bring that down to a 1:25 base per 100 or keep the base at 1:30 per 100, but try to swim at a faster pace than the first time. If you can achieve either of these, then chances are, your swimming fitness has improved.
Along with some longer endurance sets this time of the year, consider one workout every week or two that you devote more time to swimming the other strokes. This will help your feel for the water, provide a great workout using muscles a bit differently and giving your freestyle muscles a little break.
Keep blowing bubbles and have a great week!
Coach Eric