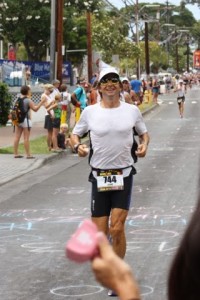 Thought I would take advantage of the layover in Singapore to share this great 1 hour run workout I love to do while on travel.
Really quite simple, and can be done on any type of surface: road, trail, snow, treadmill and terrain: flat, rolling or hilly route.
9 min easy/1 min hard
8 min easy/1 min hard
1 min what ever you have left in the tank
Finish up with 5 min cool down and you have 60 minutes on the nose.
So, you end up getting some speed in as well as a progression type workout as the rest time between efforts gradually decreases.