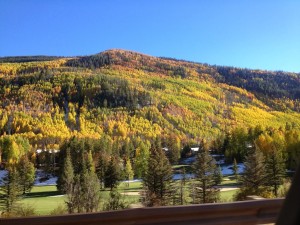 Fall color along I-70 Vail, CO
Fall is a great time of year to get out on the trails for more XC running. This also means that if you have been running mostly on the roads with flat, level surfaces, your ankles and muscles of the lower leg may need a little tuning up. Here are some basic running drills that you can incorporate into any run as part of warm up, during the run or cool down.
Have a GREAT Monday and hope you're making the most of your day.
Coach Eric