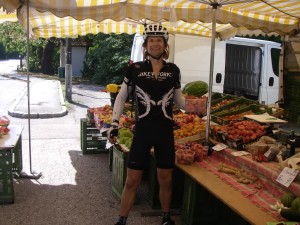 When life gets busier than we may like, nutrition sometimes get put on the back burner. So, it is important to have a couple of go to snacks, meals, etc... Here are three simple recipes that you can try incorporating into your meal plan.
Looking for a quick, healthy, energy packed smoothie for breakfast or a snack? Then try this recipe courtesy of my friend Annette which I have modified slightly.
Albuquerque Smoothie
8 -10oz. coconut water
1/2 apple
1/2 avocado
1 scoop Vanilla protein powder
6 - 8 frozen banana bits
1 cup kale/spinach or both
1 Tbsp chia seed
1 Tbsp hemp seed
Blend it up and enjoy!
*Time saver... Keep a container of pre-cut frozen banana bits in the freezer.
Next, we have one of my favorite soups that tastes good both warm and cold.
Coach Eric Carrot Soup
32 oz chicken or vegetable broth
2 lbs cut carrots
Bring to boil then simmer until nice and soft
Put in blender when cool and puree
Pour back into pot on low heat for about 5 minutes and stir in:
1/2 cup half & half
smoked paprika, ground chipotle chili peppers & salt to taste
Serve in bowl or cup and top with some nutritional yeast!
*Time saver & one less thing to wash.... use a hand blender and blend in pot.
Lastly from Cortney Martin, http://www.cortthesport.com/ wife, mother, AG Triathlete we have a yummy wrap to try.
Healthy Curry Chicken Salad Wrap
Ingredients:

cooked diced or shredded chicken

dried cranberries

plain Greek yogurt

curry powder

baby spinach

Flatout or tortilla wrap
Mix together chicken, cranberries, yogurt, and curry powder (plus optional salt) and roll up with fresh spinach in a flat bread or wheat tortilla.
[Made with 20g cranberries, 2.5 oz chicken, 50g 2% greek yogurt, 1 cup spinach, 1 Flatout == 300 cal, 5 g fat, 27 g carbs, 20g protein]
Make it a great week at whatever you do and let me know if you have any topics you want to know more about!
Coach Eric