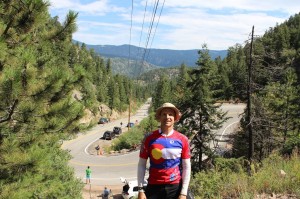 It has been a while since my last post. This is due to two things: 1) way too much outdoor fun in the Colorado summer and 2) not having any topics that have motivated me to write more on. So, after some good suggestions from Cortney Martin, you can check her blog out here at http://www.cortthesport.com/ and some more reflecting over mexican food the other night I thought I would start real simple.
If you could do just 3 things that would help you improve & maintain optimal health, what would they be?
Adequate sleep - Some are fine on 6-7 hours, others need 8+ Find what your body needs and get to bed!
Balanced nutrition - Keep it simple here 80% of the time be mindful in your food choices, 20% of the time allow yourself some flexibility just don't go nuts.
Consistent exercise - Anything is better than nothing and there are so many ways to get a workout in. Just try to do something on most days of the week.
So, just like when you were a kid, practice your ABC's
Make it a great week!
Coach Eric