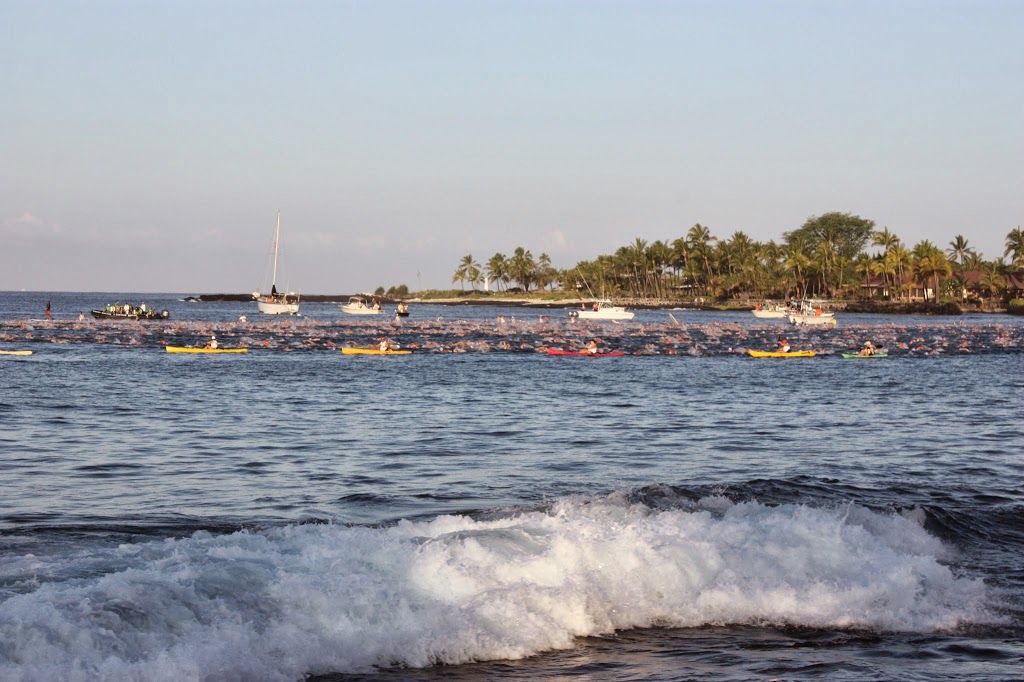 Swim Start Ironman World Championship view from Kona Inn on Ali'i Drive
March is here and if you are preparing for an early season Ironman, this is a great 3500yard/meter
workout you can insert into your training plan. Also, good for swimmers preparing for open water swims and/or the time crunched athlete. Continues reinforcing the need to build into swims making early pacing critical to maximizing your performance.
The workout
1 x 500 Free Warm
2 x 400 Faster pace per 100 than 500 this should be easy since 500 was warm up
3 x 300 Faster pace per 100 than 400's
4 x 200 Faster pace per 100 than 300's
5 x 100 Cool down
Total 3500
Intervals
500 on :30 sec rest
400's 300's and 200's on your normal base example 1:30/100M
so 400's on 6:00, 300's on 4:30, 200's on 3:00
100's on :10 sec rest mix strokes as you like
You could repeat this set every 3-4 weeks to measure your improvement as the season progresses and it works well before a bike session as the first part of a swim/bike brick.
Make it a great week of training and please email me at eric@coachericneilsen with topics you are interested in learning more about.
Coach Eric