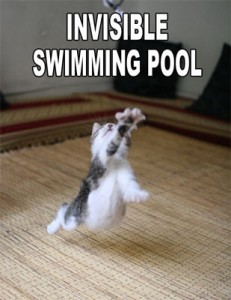 Mother nature is in control of the weather.
You are in control of your attitude and the choices you make.
Prone to being cold in the water, here are a couple tips that may help your next swimming experience be a little less chilly.
1. Exercise before getting in - A few lunges, squats, arm circles, rotator cuff exercises, bouncing on toes, etc... with clothes on.  Then quick entry to pool.
2. Warm beverages before, during and after swimming.  Coffee, Tea, water & lemon.
3. Wear 2 caps
4. Break out the neoprene - tops, bottoms, or both.  Added insulation a good thing.
5. KICK MORE - Bigger muscles, bigger energy use = more heat generated.  Added bonus, you may even go faster and who doesn't want to do that.
This should get you started and I am happy to expand more just drop me a note at eric@coachneilsen.com
Make it a great day!
Coach Eric